Custom Rotational Molding
Granger Plastics Company provides complete custom rotomolding services, offering everything from rotomolding design, molds and tooling for rotational molding and high quality rotomolding services. Providing secondary assembly, trim, packaging and even drop shipping, Granger's commitment to the quality and the rotomolding industry is exemplified thru Granger Plastics Company being the ONLY rotomolding company holding a FAA TSO C90d certificate of quality assurance. Granger continues these high quality practices across each and every customer, ranging from internationally recognized Fortune 500 companies to smaller companies or even sole proprietorships that have a need for a high qualtiy, rotomolding solutions.
Watch and learn more about the custom rotational molding process in the video below, as the required steps of a custom rotomolding project are outlined and briefly described by Alli from Granger Plastics!
Granger Plastics Company, an internationally recognized rotational molding leader will help you develop a timely and economical solution with all of your requirements and specifications for your custom rotomolded plastic products and components. Granger provides a plethora of industry leading solutions to a wide variety of industry ranging from:
Aerospace
Agriculture
Chemical Manufacturing/Processing
Construction
Correctional Institutions
Defense
Energy
Food Manufacturing/Processing
Furniture
Health Care
Hospitality
Housings/Covers
Lawn & Garden
Manufacturing
Marine
Material Handling
Mining
Nuclear
Oil & Gas
Professional Sports
Recreation
Safety
Transportation
Waste Management
Water Treatment
and so much more!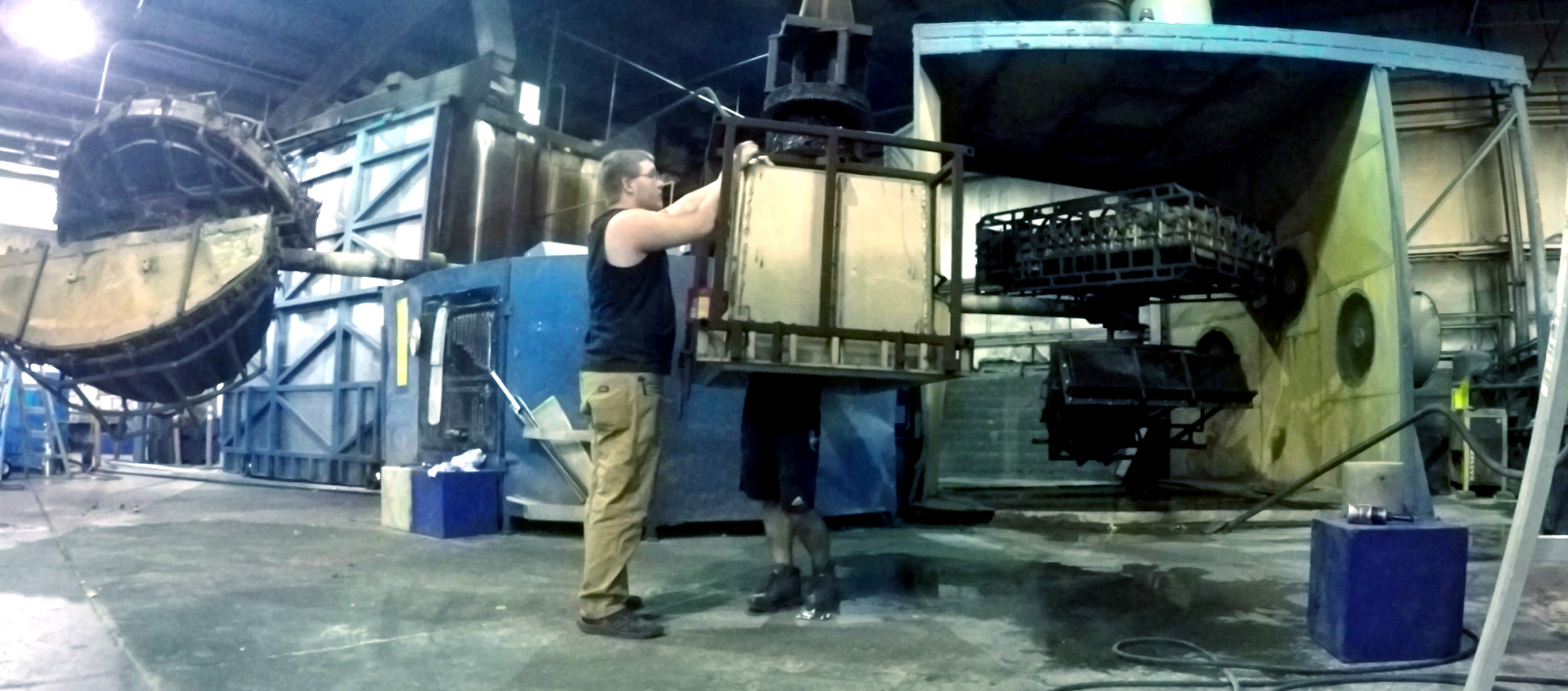 Rotomolding Machine loaded up in production with Custom Rotomolding Products
Granger's high quality, custom rotomolding production has been the integral focus of the 20+ years of the company's existence. Granger's quality driven solutions encompass the complete offerings and capabilities of the rotomolding leader. Providing large scale, mass production of rotomolded products that range from only ounces in size, to the large, heavy wall, extremely complex rotomolding projects, that weigh thousands of pounds per product, have hundreds of molded-in threaded inserts or have large volumes, exceeding 100 cubic feet or more. Operating some of the most modern rotational molding equipment in the industry, coupled with Granger's in-house mold and metals shop help provide a one-stop rotomolding solution for companies, manufacturers and OEMs alike.
Complete Custom Rotomolding Solutions
Granger Plastics offers a complete array of custom rotomolding services. Granger will mold the custom plastic products and provide the necessary secondary operations as desired including secondary trim & assembly, graphics, spin-welding, foam filling, inserts, metal weldments & fabrication even up to packaging, private labeling and drop shipping to your customers, allowing you to focus on your business and customers. Learn more about Granger Plastics by visiting http://www.grangerplastics.com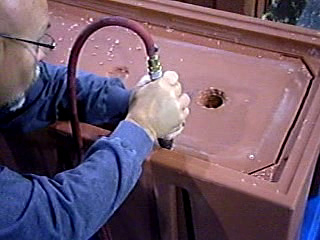 Custom Rotomolded product going thru secondary trim & assembly process
Looking for a quote on your new or existing rotomolding project? Click here!